Quick Closet Organizing for Spring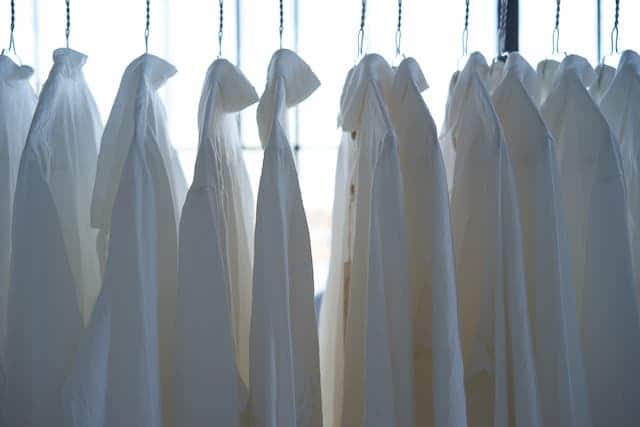 It's Spring! If you are looking for an organizing project that will get you ready to enjoy the new season, this is a great time to clean out your closet.
Come on, dig out all your winter weather clothing and move the short sleeves, skirts and sun dresses to the front. It's an easy project that will get you ready for the season.
In the world of professional organizing, we call closets "Prime Real Estate". This is where you should store everything you use on a regular basis. Because it is such an important storage location you need to evaluate what you are keeping there more often and now is a good time to do it.
Here are a few tips on how to start and complete the project in one Spring afternoon.
Step 1 – Set the stage for success.
You will need to make four categories for the decisions you will make about each item: Keep, Donate, Trash and I don't know. Everything will end up in one of these categories.  To complete the project, I want you to be able to make a quick decision about each item. The keep items will end up back in your closet. The donate items will end up in bags to go to charity. The trash items will also end up in bags, so make sure you have clearly separated these two. The "I don't know" category will help you to not get bogged down with making decisions at the beginning of the project.
Step 2 – Evaluate what you have.
I know you don't want to do it, but take everything out of your closet. I don't want you to feel overwhelmed by starting this way, (it will get better quickly) but this is the best way to evaluate what you have. This is a great time to pull out the vacuum cleaner and dust cloth and clean those never seen corners of your closet.
As you pull everything out, you need to sort items into groups, like pants, shirts, skirts, dresses, suits, sweaters, shoes, etc. Now it's time to evaluate what you have. Look at one type of item at a time. Ask yourself these questions: Do I love it? Have I worn it in the last Spring? Does it fit me? Is it in style? Don't take the time to try things on. It will really slow you down. You should work as quickly as possible making these decisions.
The clothing that you answered "yes" to will go back into your closet. But not quite yet.  Just put them aside and keep making decisions until you have evaluated everything.
If you answer "no" to any of the above questions about an item of clothing you need to let it leave your space as a donation or trash. How do you decide which it is? I tell my clients "If it is nice enough to give to a friend then donate it". But if it is stained, ripped, faded or ugly, let it go.
What about those items that you hesitate on? This is where the "I don't know" pile comes in. You've hesitated because these items may have more meaning to you. We'll revisit this pile later.
Step 3 – Time to organize your closet.
Are you saying, "That is what I thought I was doing along?" Well it is, but now is the time where you will see the benefit of all your hard work. Let's start with the "keepers". Hang or fold everything neatly. Keep each category together. Locate where each type of item will live and put it away. Do you like your shoes on the floor, on shoe racks, or in boxes on the shelf? How about sweaters? Since Spring is here, will you relocate your heavy winter sweaters in another area of your home or would you prefer an under the bed box? If you have the space, by all means, store your sweaters on the closet shelf. If you really want to do a bang-up job you can sort further by separating pants into dress pants, casual pants, jeans and continue doing this with each category.
Step 4 – The final decisions.
Now let's make some space. It's time to take out the trash and donations, all the way out of your house. Put the trash bags at the curb and the donations bags in your car so you can drop them off right away.
There is only one pile left. I want you to go back to your "I don't know" pile and reevaluate each item again. Look to see how much space you have gained in your closet. If the "I don't know" pile will crowd your closet and negate all the work you have done so far, you need to ask yourself if they are worth keeping.  At this point, you may need to try on some things. This is the hardest part for a lot of people, but keep your focus because this is the last step.
Wow. You finished! Take a moment to stand at the door of your closet and look at the great job you did. You should be proud. Now you are ready to celebrate Spring with an organized wardrobe. Are you excited to get dressed tomorrow?
For more tips on creating an awesome closet read:
10 Reason You Keep Clothes Your Don't Wear and 10 Quick Question to an Organized Closet