10 Quick Questions to an Organized Closet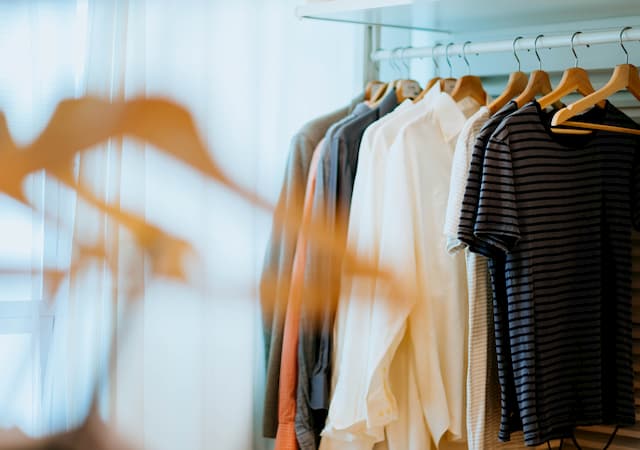 Want an organized closet? Ask yourself these 10 questions to get the most out of your storage space.
Have I worn this in the last year?
Does it fit?
Does it need altering?
Is it ripped?
Does it have spots?
Is it in style?
Is it good quality?
Do I have more of this same item?
Do I like it?
Can someone else use it more than me?
Easy enough right? These seem like simple questions, but get in there and start doing the work and we all get bogged down and start to second guess ourselves.
In order to get what you want (an organized closet!), you need to take 'yourself' out of the equation. Write these questions down and hang them up in (or near) the closet you want to organize and ask each question about each piece of clothing. Some pieces of clothing will be an easy decision.
You don't like it.
It won't fit.
You'll have too many of the same type of thing (maybe plaid shirts!?)
If you hesitate with items, put them in a separate pile and reevaluate those items at a later date – like a month from now. You may feel differently about these items after you've had some time away from them and after you have been enjoying your newly decluttered closet.
Is it time to clean out your closet?
I've been slowly moving towards adopting a capsule wardrobe (learn more at un-fancy.com). I think this is a way to start narrowing down what you own. I don't know if I will ever get to the basic wardrobe that Caroline subscribes to.
For more inspiration read, How To Keep Your Wardrobe Clean & Organized at The Organizing Boutique.