10 Reasons You Keep Clothes You Don't Wear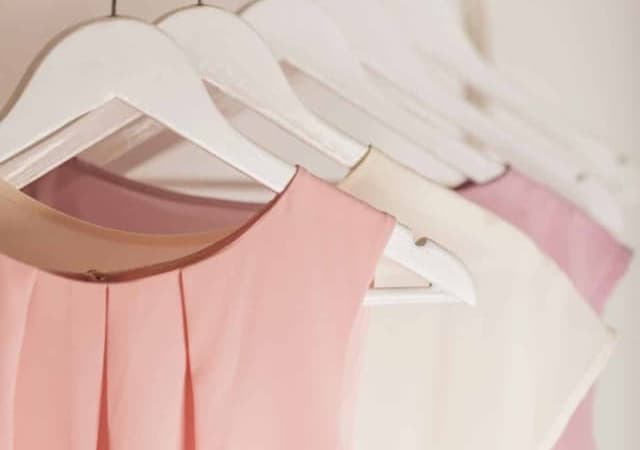 I love clothes. I love the way I can express myself with clothes. But many years ago, I started realizing that I only looked (and felt) good in certain styles and kinds of clothes. Maybe this is a part of maturing (aging). I don't know. But I started to focus on what worked for me. I started questioning what I was trying on while still in the store. Why was I buying this? Where would I wear it? What else do I have that goes with it? Do I have anything else similar? The more questions I asked, the more often I walked away from that purchase. The result is I have what I need and love what I have.
"I have what I need and love what I have."
There are so many reasons why I was keeping clothing. I want to share my experience and the experience of our clients as well. Maybe you'll see yourself in these
10 reasons you keep clothes you don't wear
The clothes is new or barely worn.
Sometimes you buy something and then you get it home it just never looks right on you again. Maybe it is uncomfortable once you have it on for a few minutes. You feel guilty that you spent money on it, but the money is spent. You can't get it back. Put the guilt aside, let it go and make space.
You tried a trend.
You bought one because everyone else was buying one – that's a trend. But trendy clothing don't work for everyone. Stick to what looks good on you. If the latest trend doesn't work for you, pass it by. The next trend will be here soon.
You are looking for a match.
Sometimes you buy something you like – a bottom or a top – but never find the right piece to pare it with. Stop doing this! You have to shop with a picture of what is in your closet in your head and purchase pieces that work with the rest of your wardrobe.
It was a gift.
I really think that once you are old enough to earn money to buy your own clothes, you should. You can make those decisions. Let your loved ones know that you'd rather shop for yourself and don't feel guilty about it.
Your weight fluctuates.
You have multiple sizes of clothing in your closet. I would suggest that you keep only what fits you in the closet and store away other sizes. Having things that don't serve you at the present moment add to the (visual) clutter in the space and create negative feelings as well. Do you really want to be reminded that your not that tiny size anymore? I don't.
You need specific-use clothing.
Rethink all those just in case clothes, like the little black dress (do you go to formal affairs?), the resort wear (when was the last time you took a cruise?), the suit (are you really going on a job interview anytime soon?). This type of clothing is for "just in case".  Be creative with the wardrobe you love (and already have) for these occasions.
You used to love it.
You used to wear it all the time and you loved it. But you are kind of over it. Maybe it's a little faded or doesn't fit that well anymore. It's like letting go of a lost love. Try finding a replacement that is similar, but new.
You need some back-up.
Keeping more of any one-type of clothing as back-up. How often do you do laundry? Then you only need enough of any one type of clothing to get you to the next laundry day. Like jeans? Only keep what you would need to use between laundry days. No one who regularly does laundry needs 100 pairs of socks.
It holds sentimental value.
It's hard to let go of those memories. But wait, when you let go of clothing (or anything else for that matter) you are not letting go of the memories. You still have them. Take a picture of the piece, if you need to keep a visual.
It is who you want to be.
Sometimes we all make a purchase that depicts the person we want to be. You think you are going to take up hiking, so buy the perfect hiking outfit. You are going to get that promotion, so the suit will come in handy.  It's great to make positive changes in your life, but remember dressing the part does change your current situation. Dress for your current life.
Do you keep clothes for any of these reasons? Tell us about it in the comments below. What's you biggest challenge?
Read more inspirational posts here:
Organize Your Closet with the Seasonal Hanger Exercise
The Best Ideas for Organizing Your Closet by Ronni Eisenberg