Pretty Terrific Packing Tips to Make Moving Easier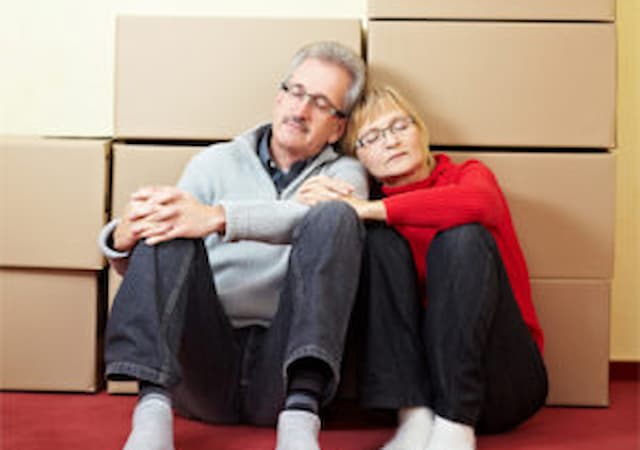 It's moving season! Are you packing yourself or calling in the professionals?
We pack households for moves and since it's that time of year, we wanted to give you some advice that should move make your move go smoothly.
To prepare for packing:
Pack a suitcase for an overnight vacation. Don't forget a toothbrush, medications, pet food, wallet, cell phone, etc.
Use a clear plastic bag to throw the bedding in at the last minute. Don't forget the dog or cat bed as well.
Run your dishwasher and empty it the night before packing so everything is ready to go in your kitchen.
Takedown all window treatments that you are moving so they can be packed.
If you want to use your cooler to move the contents of your refrigerator and freezer, put it aside.
You may want to pack your valuable jewelry and carry it yourself.
Create an inventory of your boxes as they are packed.
Things you should know:
Be aware that everything gets packed. Don't leave anything out that you will need.
The contents of all drawers, including dressers and file cabinets, should be packed.
Pack any boxes smaller than a small moving box.
Pack all lamps that will fit in a closed box. If you need lamps, clocks, or landline phones, (etc) for your last evening keep an empty box and packing materials to pack these in the morning.
Pack computers, monitors and printers, if you don't need them before the movers show up.
Bubble wrap and pack all artwork that is small enough to fit in a box.
Wrap glass table tops with bubble wrap.
Pack all liquids together (like shampoo, oil and vinegar, wine, laundry detergent) and clearly mark those boxes LIQUID so that you can carry those boxes in your car or (if you choose) point them out to the movers, so they can take special care with these items.
If you have extra suitcases, pack clothing in them.
Use any extra sheets and towels and pillows to wrap small lamps or other large breakables.
Pack hanging clothing on the hanger. If you choose not to use wardrobe boxes, use large boxes for hanging clothing and lay items in a box.
It's moving season! Are you packing yourself or calling in the professionals?
Click To Tweet
There will be things that don't fit in a box:
Large artwork
Plants
Food in the refrigerator and freezer
Large TVs and remotes
Large computer monitors
Anything that is too big to fit into a box (like floor lamps, vacuum cleaners, curtain rods, lawn equipment, etc.)
Take extra care when moving these items.
Label your boxes with the name of the room it's going to in your new home. Also, label boxes with the contents or location of the contents.
Leave a couple of boxes open and any extra packing materials so you can pack last-minute items.
Check out these tips on simplifying your moving experience and another post from my colleague Sabrina Quairoli of Sabrina's Organizing called How To Make A Moving Process Seamless.