A Few Questions about Organizing a Garage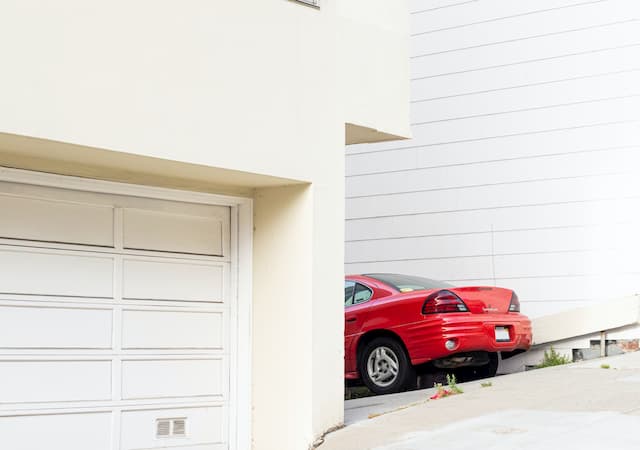 Recently I was asked some questions about organizing a garage by Angie's List. I thought I'd share them with you today.
1. Do you get many requests to organize garages?
Yes. We organize any storage area of a home, including closets, pantries, file cabinets, basements and garages. Garages and basements are prime territories for long-term storage. Organized storage spaces can greatly affect how you use the living spaces in your house. By having an organized space for your long-term storage items you can eliminate the clutter from collecting in the rest of your home.
2. What are the benefits of having a clean, organized garage?
Any organized space will offer you the benefit of time savings because when everything has a home it is easier and faster to put things away and therefore easier and faster to find things when you need them again. Also, organized space can save you money, by not purchasing something you already own but can't find.
The biggest benefit to organizing a garage is that you will be able to store your car inside. It's probably your second largest purchase, next to your house. A good exercise is to examine the contents of your cluttered garage, evaluate the value of what you are storing in the space. Ask yourself if it is more valuable than your car.
Garages seem to collect long-forgotten items.
Click To Tweet
3. What sort of organizational tasks and tools do you offer for that sort of job? (i.e. Shelving, posting items for sale, recycling, install bike racks…)
We always look vertical for more storage space by adding shelving around the perimeter of a garage. We usually suggest plastic shelving, that won't rust or warp in the outdoor environment. Shelves are ideal for storing smaller collections of gardening equipment or car supplies.
Hanging items on the wall or from the ceiling in a garage is also a great way to take advantage of the vertical space. There are many storage tools on the market that accommodate anything from sports equipment to yard tools. We suggest a variety of items that will fit an individual client's needs. We are an unusual professional organizing company, in that we have a team of organizers and a handyman on staff, so the job can get done with a coordinated team, in one day.
On every job, we support our clients in reusing and recycling anything that they no longer need. We assist them in posting things on the internet for sale or setting up a donation pick-up. Your trash is usually someone else's treasure.
4. What is the most common request you get from customers who hire you to organize their garage?
A client's main reason for organizing their garage is to finally park their car inside. I applaud this effort and it can usually be done. Garages seem to collect long-forgotten (Do you use your garage as a dumping ground?) items and after living out in the elements the stuff is no longer worth saving. Sometimes time makes it easier for clients to let go of their long-held-on-to possessions as well.
We have also been asked to create space for a workout area, woodworking shop and long-term storage in client's garages.
5. What is the average cost of a garage organization job (a range would work)?
There are two factors in estimating how long any organizing job will take. They are how much stuff the client has and how quickly they make decisions. With an organizing team, you can accomplish a garage organizing project in one day! The cost varies with these factors, but a one-car garage would cost from $500 to $1000 and a two-car garage project would run $1000 to $2000. Well worth the price to park your 20, 30, or 40 thousand dollar car inside!
The article should appear in this month's Angie's List magazine. If this has motivated you to get your garage organized – this is a great time of year to do it! For expert help, give us a call.