Creative Cooking with Organized Recipes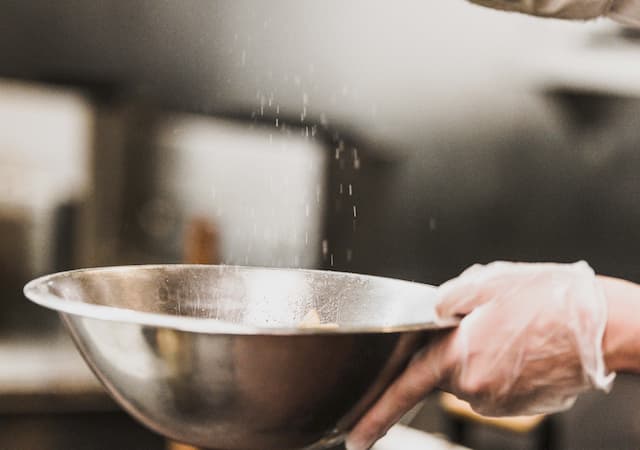 Do you love to cook and try new recipes? I love it! So if you are like me, then you have to find a way to keep your recipes organized.
For years (before digital organizing was possible) I used to cut recipes out of magazines or copy them on my printer. Then, I had a spot in my kitchen where they'd sit until I'd try each recipe. We used to have a ritual at my house. After trying a new recipe, we would vote, was it (recipe) box worthy or not. If yes, then it would be cut and taped onto a 3 x 5 card and filed into my dear Mother-in-Law's recipe box. Time consuming -- yes, but before the going digital it worked.
Don't worry I didn't spend all my time doing this. We were brutal when voting a recipe IN or OUT. Also, I use new recipes rather often, so if a magazine clipping spent more than a few months in my kitchen spot waiting for it's turn, I'd figure that I was never going to try it and it got tossed.
How do you save recipes? I'd love to hear. Click To Tweet
Since then, internet sites specializing in recipe sharing have arrived. I now save everything on the web. I like AllRecipes.com, but there are several -- Epicurious.com, FoodNetwork.com, etc. You can register for a free account, so you can save all your favorites to find them later. I also love to read the reviews of other user -- something you can't get from a magazine.
I also use Pinterest to save recipes these days. People post such great photos, it makes I want to try them. When using Pinterest for  this you have to organize your pins yourself, so it's important to have a system. When I started I didn't think much about a system and soon I had a lot of recipes pinned on one board. What a mess! So I spent a little time "organizing" my pins onto specific boards. I need to do this again. Just like any other organizing project, it's not a one-time thing. A few minutes, once in a while will maintain order. You can see my boards here.
How do you save recipes? I'd love to hear.
Would you like more info? Here is more on the subject on Managing Recipes. Are you paper based? Here is How to Make a Recipe Binder Organizer.