Organize Your Kitchen With These 10 Steps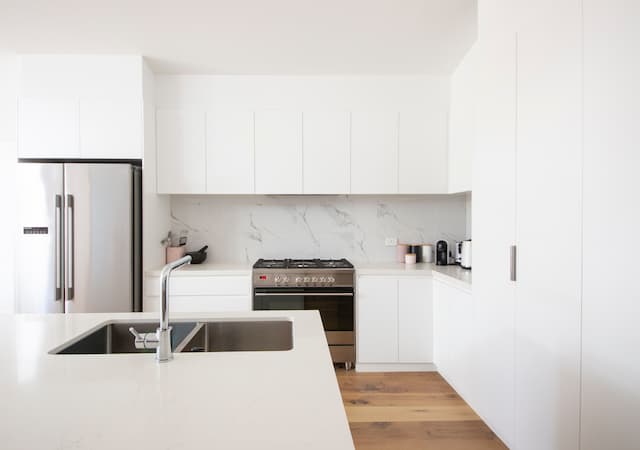 You can organize your kitchen with these 10 steps.
Have you ever been digging in your kitchen cabinets and thought to yourself "I know it's in here somewhere?" Do you sometimes feel like an explorer, on your knees with a flashlight, trying to locate a long-lost item?
A little organization can end these scavenger hunts in your kitchen. Here are 10 steps you can use to organize your kitchen.
Have a plan focusing on how your kitchen functions. Set prime space for the items you use every day and move the occasionally used things farther away.
Start with the most visible area, the countertops. Work one area at a time, before moving on. You will help alleviate any overwhelming feelings.
Focus on the items you love and use. This will make organizing a positive experience. It will be easier to let go of things if you know what you are keeping because you love it.
Divide your drawers. Instead of a jumble of utensils inside the space, use drawer dividers to make homes for like items. This will make it easier to find what you are looking for.
Designate an official "drop zone" for keys, cell phones, purses, and mail. For instance, assign a space that is away from the cooking area in the kitchen to avoid having to move or work around items.
Create storage to contain odd kitchen items. Collections of cookie cutters, cocktail napkins, whatever you have – contain these items together and create a home for them.
Add extra shelves to your pantry. Often wasted space between pantry shelves can be used by adding an extra shelf or stacking boxes. Every little bit helps.
Add task lighting. Install lights under your kitchen cabinets for task lighting. You don't have to hire an electrician. You can buy battery-powered lights that stick underneath kitchen cabinets.
Designate a junk drawer. Not all drawers should store junk. After that, assign like items to certain drawers (and cabinets). If you are lucky enough to have an extra drawer, let it be the junk drawer, but cull it often.
Organize your kitchen as a routine. Just a few minutes each day (say after the dishes are done) of reorganizing will keep the space an efficient and effective work and family space.
A little organization can end these scavenger hunts in your kitchen. Here are 10 steps you can use to get started.
Click To Tweet
For more information on kitchen organizing, check out some of our previous posts:
Organizing a Kitchen Drawer Video
Making Space For Kitchen Essentials
Organizing Paperwork in the Kitchen