How to Recommit to your calendar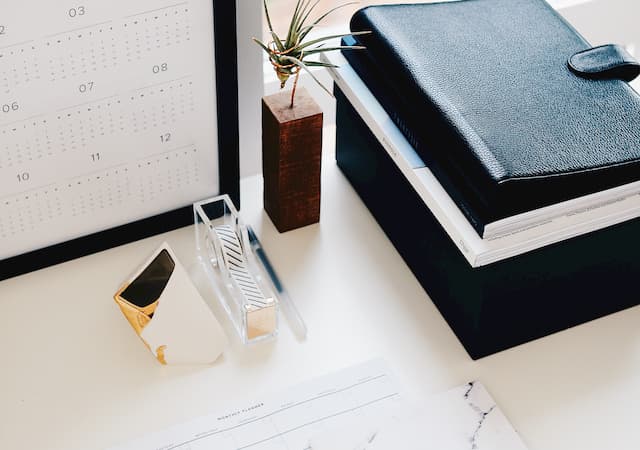 Does your calendar reflect that you are in control? Does it have notes written all over it? With all the extra events happening, it may be the ideal time to recommit to however you schedule your time and activities.
What do I mean by this?
When things get busy (I mean really busy) so busy that you start to forget things, it's time to rely on getting everything out of your head and on to your paper or electronic calendar. Don't leave anything to chance. Write everything down. Not just on a to-do list. Actually, schedule a time when it's going to happen. You may feel like this is a bit of overkill, but trust me it's not. Seeing everything committed to a day and time that it will get done can help you map out your day, your week, your month.
Does your calendar reflect that you are in control?
Click To Tweet
I recently recommitted to my calendar.
Here is what I did. I have a second monitor at my desk. Its main job is to show my calendar. It has the work schedule of all my employees (including me) and a personal calendar for myself. Each person has a different color, so it's easy for me to see availability. You might want to do this for each family member and also share it with everyone else, so all can be up-to-date with the schedule.
For a long time, I have been putting my business admin work on my personal calendar. I don't share this with anyone else. It's for me to do my business administrative work and planning and to note personal events and meetings I want to attend. But what I have realized lately is that I need to separate these two categories, so I can better see and understand where my time is spent and to (hopefully) better commit to getting the business admin stuff done in a timely manner. The photo is a sample of my weekly calendar.
One thing I like about using an electronic calendar is that I can switch between daily, weekly and monthly views. In addition, what I have found is that I focus more on each task at hand if I am looking at the daily view, while still being able to change to the weekly view for planning.
How do you keep your schedule? What is the best calendar tip you have? How often do you "recommit" to the system you use?
To read more of my thoughts on this subject check these out:
Reviewing Your Schedule Will make You a Star