From Junk Room to Craft Room in One Day

When you don't define a space it becomes a junk room.
We all do it. When a space (a drawer, a shelf or a room) has no purpose it starts to collect junk – all that stuff that you don't know where to put, goes in there.
Recently Stacia worked with a couple to define a bedroom in their home that they wanted to use as a craft room. They had made multiple attempts over 10 year to turn this spare room from use of miscellaneous storage to a craft room, ultimately succeeding in only having a different configuration of the same mess.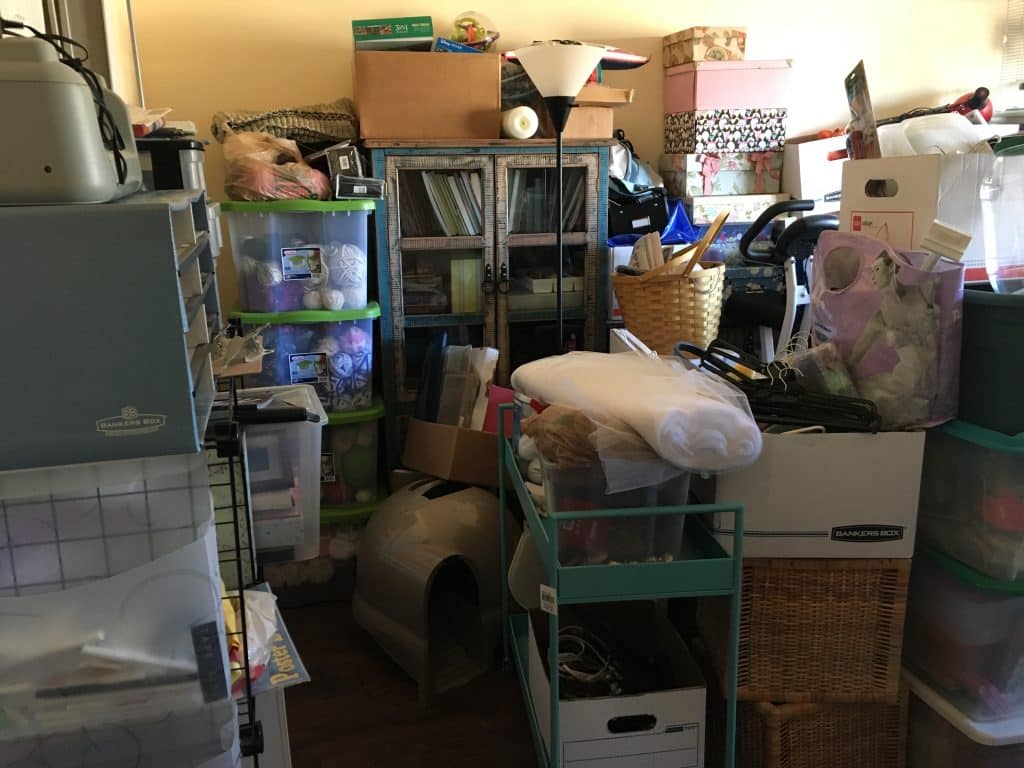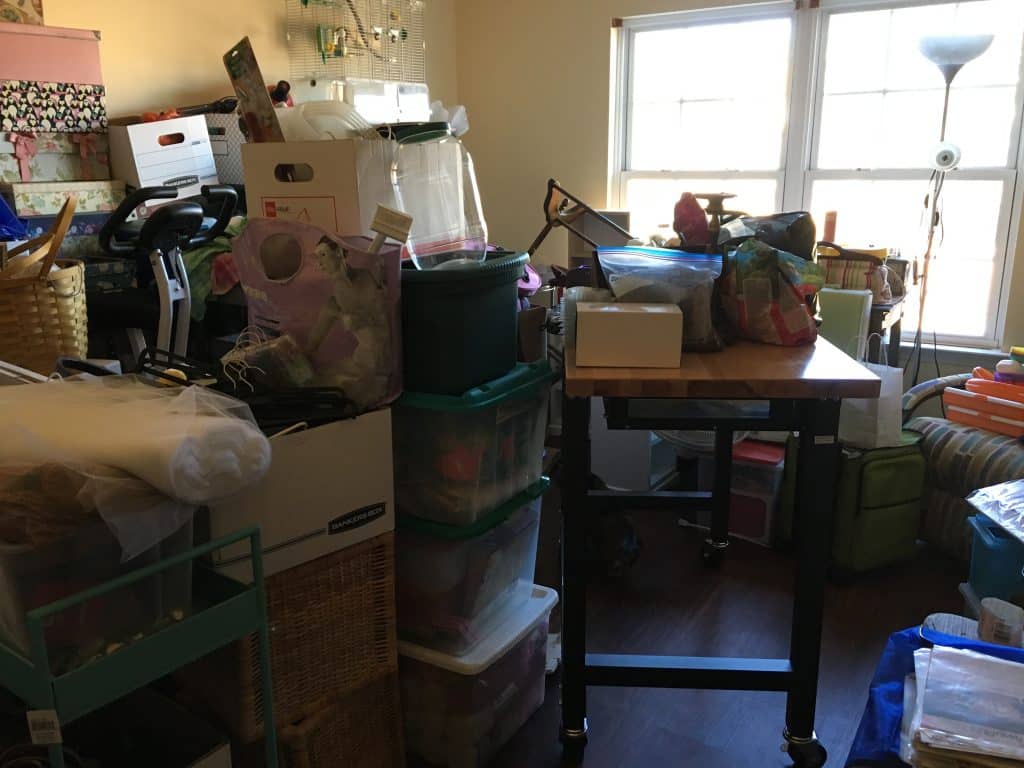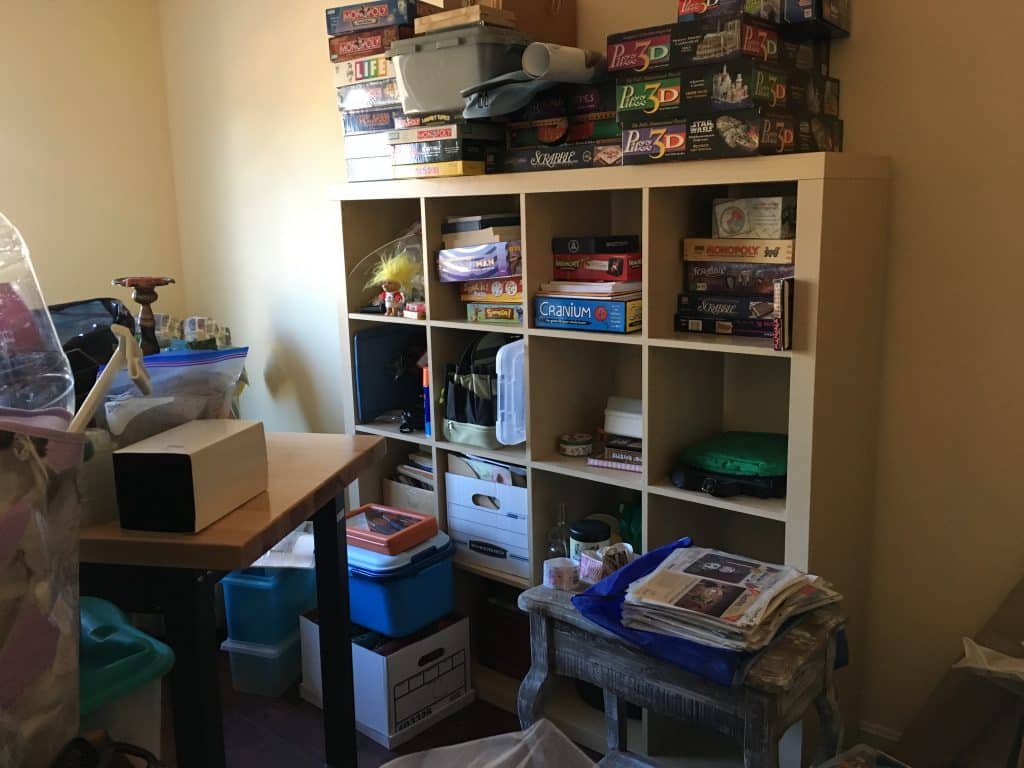 Our clients said that working with Stacia was helpful to them because she "asked the  right questions to help us decide between keeping, donating, or throwing away particular items. She wasn't judgmental about any of those decisions. She had excellent guidance for how and where to store sets of items. She kept us focused."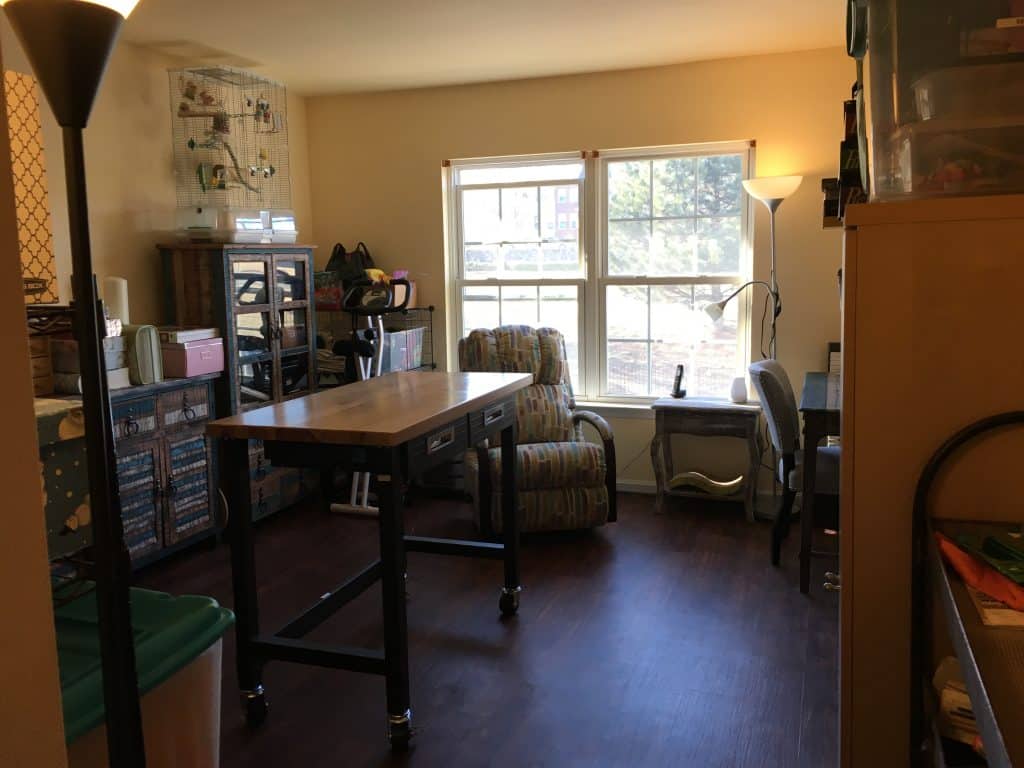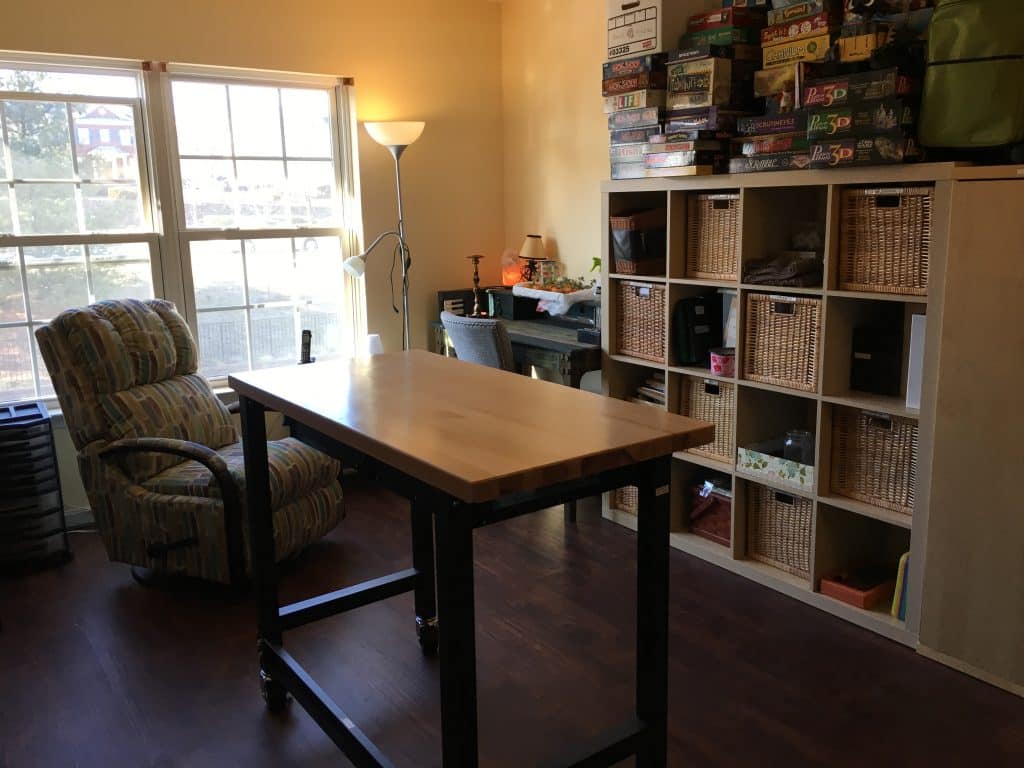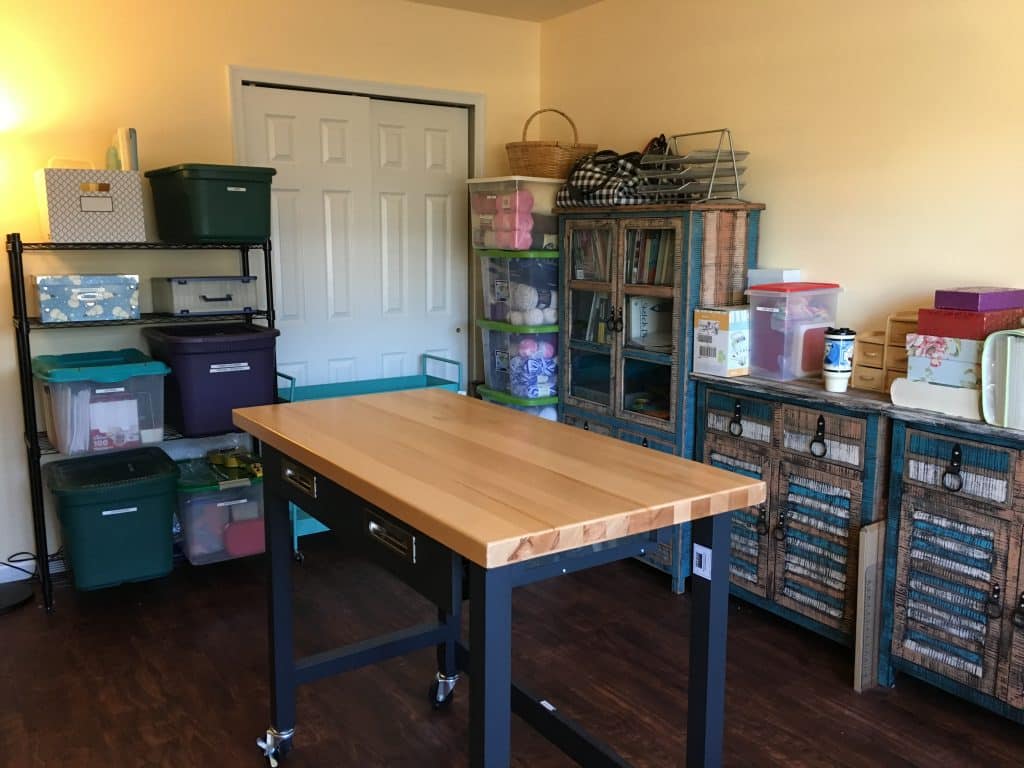 Now finished, they "have a neatly organized room that functions well for its designated purpose, and the organizational tools/skills to keep it that way."
We made more progress in half a day's work with Stacia than we had on 10 years of working on our own! Stacia was great!