5 Steps to Super Simple Paper Management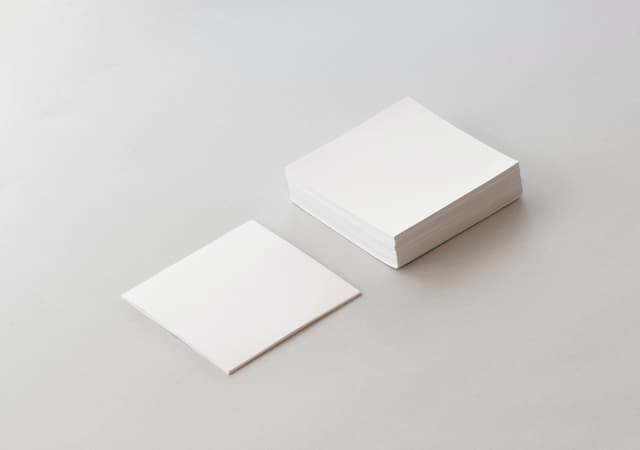 There are only 5 steps to super simple paper management.
I know, paper can pile up faster than dirty dishes. All those bills, receipts, records, statements can easily stress you out. Getting clear of the paper chaos in your life will save you time, money, energy and some say your sanity.
Follow these five simple steps to organize all your paper records.
Step #1. Toss what you can.
After reconciling your monthly statements, you can toss any receipts for small purchases. You should keep receipts for large purchases for the life of the item.
At the beginning of each calendar year, you can let go of all those monthly statements. Once you receive your yearly statement for an account the monthly statements can go. These types of paperwork include paycheck stubs, monthly credit cards, and mortgage statements, utility bills and brokerage and mutual fund reports.
Step # 2. Hang on to what you must.
For tax purposes, you should hang on to any paperwork that supports your tax return, for seven years. After that time period, you can toss any supporting documents. Some of your supporting paperwork may include, W-2s and 1099s, year-end credit card statements, receipts for all deductible business expenses, charitable donations, child-care expenses, retirement account contributions, out-of-pocket medical expenses, mortgage-interest, and property-tax payments. Want a paper retention guide? Look here for a downloadable Paper Retention Schedule from Jazmine.
After the seven-year tax period has lapsed, you only need to retain your actual tax return.
You should keep receipts for major purchases and home improvements until you no longer own these items or you sell your home (and file taxes dealing with the sale).  It is also important to keep the confirmation slips that show beneficiary designations and the purchase price of stocks, funds, and other investments.
Step #3. Give your papers a home.
You don't need fancy office furniture to get a handle on your paper piles. Designate a corner of a room or space in a closet to store your vital documents, so you will know where to find them when needed. You'll need a filing cabinet or file boxes and file folders to complete your project.
You'll want to keep vital records such as birth and marriage certificates, insurance policies, deeds, and other permanent records in a fire-proof safe. Make sure that your heirs can access the safe if needed.
Paper can pile up faster than dirty dishes. All those bills, receipts, records, statements can easily stress you out.
Click To Tweet
Step #4. Be systematic.
You need a plan for processing all this paper. Have space where the paperwork that you need to act on will live until you are finished with it. But, once finished, the key to keeping up your system will be to file or toss each piece of paper. Don't pile, act!
A simple file system will work for most people. Have a folder for tax-related materials, credit card statements, financial statements, utility bills, etc. Taking the time to set up a filing system will save you time in the long run.
Step #5. Tackle the backlog.
Once you have a system in place, you'll need to deal with your accumulation. This can be done slowly, so you don't get overwhelmed. Sort through and make decisions on an inch or two of a pile each day and the backlog will slowly disappear.
Soon you'll find that your system is saving you time, money, and frustration. You'll love the peace of mind that you have created for yourself.