10 Things You Should Not Bring to College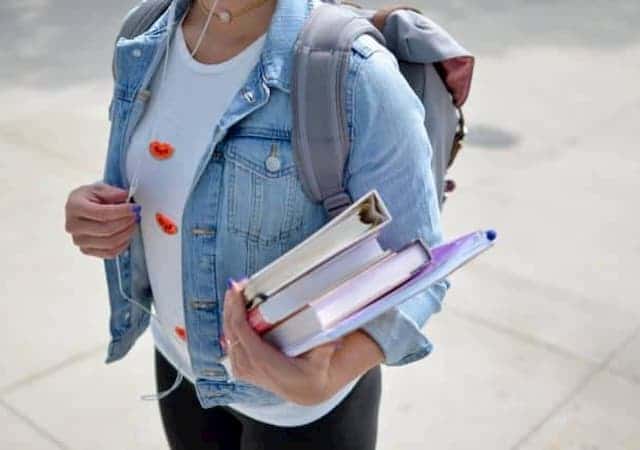 You are headed to college. Dropping off your son or daughter for their first year of higher learning. Before you take to heart and purchase all the items their college suggests that they bring, take a moment to learn from my experience.
My Experience
Years ago, when we dropped off our son for his first year of college I was the dutiful parent. Wanting to get things just right. I was willing to acquire anything needed to enhance his college experience. I was lucky. My son is the typical young man and somewhat a minimalist, so he was not asking for much of anything. I do believe that I could have had a different experience if I had a daughter or a different kind of son. I didn't realize how lucky I was until move-in day, while walking through the dorm halls and seeing the piles of stuff outside dorm rooms waiting for their owners to figure out how to fit everything inside the tiny space and also the piles of trash from the aftermath of this process.
So now that it's that time of year again, I hope you can learn something from my experience.
Here is a list of things your student does not need for college.
Cooking supplies – They eat, but they don't cook in a dorm. Don't bother with dishes or silverware, toaster or blender. Maybe a Keurig single cup coffee maker if your child is a fan and maybe a small microwave, but check to make sure they are 'legal'.
Extra technology – Their laptop or phone can do the work of an alarm clock, a calendar, a TV, a stereo, and an answering machine. Even a printer is not necessary, since most schools provide the service for necessary printing to students and most assignments are posted online.
Extra furniture – They will be sharing a small space. They can make due with sitting on the bed. We purchased a small chair for my son and it came back home with us because it didn't fit. If they can't fit what they brought to school, then they brought too much.
Media – Again, your kids probably access all their media on their laptop or phone, so no CDs, DVDs, TVs are needed.
Photos – Gone are the days when they need photos of you to remember what a great parent you are. Hopefully they have one of you on their phone.
Cleaning supplies – You can hope that they'll clean their space, but don't plan on it.
School supplies – Times have changed. most everything is no longer needed. It's best to let them purchase anything that is needed at the book store or order on amazon.
Plants – Nice thought, but they won't survive and then become clutter in the small space.
Luggage – Pack clothing and other items in large plastic bags instead of luggage, so they can be deposed of once unpacked. There is no place to storage empty luggage in a dorm room.
Paperwork – The next generation doesn't do paperwork. If you think they'll need a copy of their birth certificate (of something else), be pro-active. Scan it and email it to them or put it in the cloud. Then if they need it, they'll have access, but they won't have to deal with the paper.
There are some things that you might want to consider purchasing.
Storage is always an issue in tiny spaces. Think vertical. Check out all the 3M Command products for hanging anything on the walls, like posters or a towel.
Is the dorm air conditioned? If not, they will want a small fan.
A trash can. You can always hope that they keep the room tidy and a receptacle for trash can go a long way in the process.
Fight the urge to make everything perfect before you leave. Forgot something? There is always Amazon. They can get what they need super quickly and conveniently.
Dropping off your son or daughter for their first year of higher learning. Before you take to heart and purchase all the items their college suggests that they bring, take a moment to learn from my experience.
Click To Tweet
Also consider whether you will be loading up your car or traveling by air to college. If you are flying to school, make all your purchases on the internet and have them shipped to school. Again, Amazon and Bed, Bath and Beyond are both good sources for needed supplies.
Lastly, consider that your kids college experience will be very different than yours. Just think about how times have changed. Let them take the lead in determining what is necessary and what is not. The younger generation communicates differently, entertains themselves differently, studies differently. It's a different world. Best of luck for great year.
Want to read more on this subject? Check out some past posted of ours.
Tips to Organize a College Dorm Move-In
The Perfect Site for a College Student
Are You Gambling With Your Family's Medical Card Decisions?