The Ten Commandments of Hanging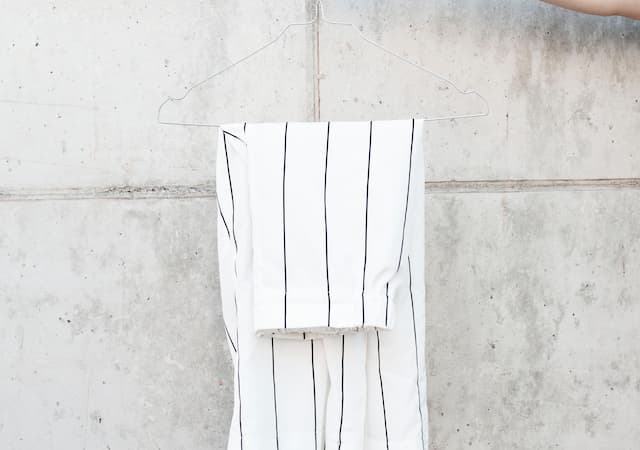 Make a change in your closet by following these 10 rules for hanging clothing. It's a good investment in time and money to create a beautiful (form) and organized (function) space.
Hanging your clothes properly can preserve their shape and keep them wrinkle-free. By selecting the right hanger for your garment, you can help your clothes last for years to come.
The Ten Commandments of Hanging
Thou Shalt Hang as Much as Possible in Thy Closet.
Thou Shalt Not Leave Sweaters Hanging.
Banish All Wire Hangers From Thy Closet.
Thou Shalt Have Matching Hangers.
Thous Shalt Use Appropriate Hangers for Appropriate Garments.
Honor Thy Color Code.
Thou Shalt Not Kill Clothes With Plastic.
Honor Thy Breathing Room of Thy Clothing.
Thou Shalt Not Hang Thy Clothes with Strangers.
Honor Thy Pants and Thy Sweaters.
Use the layout of your closet to dictate what you should hang or fold. If you have more shelf space than hanging space, fold your pants and put them on a shelf. If you have a lot of hanging space, you can put T-shirts on hangers, even though T-shirts are typically folded. Let the design of your closet guide you in how you organize your clothes.
Use these tips for maintain an organized closet. They will save you time, money and space. Making your closet much more functional and beautiful.