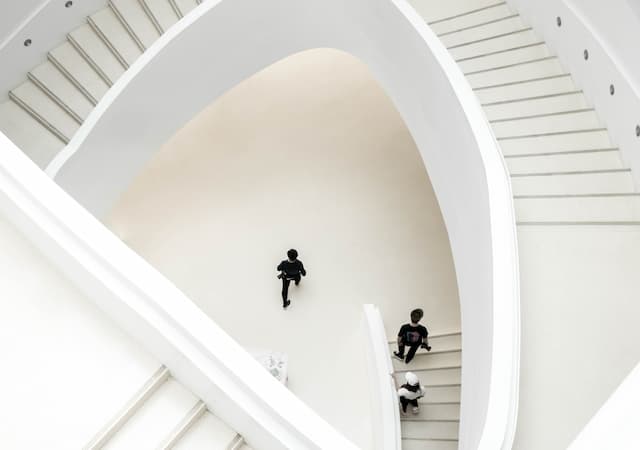 Readiness for Change.
I recently read The Other Side of Organized by Linda Samuels, CPO-CD. In the book, she states that people change when they are ready. Readiness for change is what prompts people to call a professional organizer.
Linda identifies five phases in the change process.
Phase 1. Initial Rumblings.
When you sense that what you are doing is not working for you. Take time to make these observations and clearly identify what's bothering you.
In my experience, our clients spend too much time trying to identify what's not working for them. They try to figure it out without input from anyone else. It's hard to make changes unless you venture outside of your "box". You can find ideas and options from books, articles, blog posts, social media, etc.
Phase 2. Identifying Possibilities.
When you start considering your options. Identify one issue at a time and consider the possibilities.
Linda is totally spot on here. Make one change at a time. Practice that new system or routine until you have it down. Then move on to focus on the next thing you'd like to change.
Phase 3. Reaching Out.
People are usually overwhelmed and unsure about how to get started. By reaching out to a professional, you have the greatest chances of success.
I see this all the time. That's why we love our clients! The faster, most efficient way to make a change that will stick is to work with a professional that can bring their experience and knowledge to the table.
Readiness for change is what prompts people to call a professional organizer.
Click To Tweet
Phase 4. Beyond Talking.
This is where your determination to change shows up. Linda cautions that you may stay in phase 4 for some time and experience highs and lows during the process.
This is why working with someone else (who is enthusiastic) is a good choice. Those "lows" don't have to be so low and your support can facilitate the change you are looking for.
Phase 5. Life Jolts.
Negative and positive life changes affect the organizing process. In phase 5 you are able to cope with these changes and get back on track more easily.
We live by the idea that being organized doesn't mean that everything is perfectly placed. Being organized means that when things get out of hand or a little chaotic, you can easily set things back right.
Linda has identified the 5 phases of change. Keep these in mind when you all working on anything you want to improve in your life.
Do you struggle with getting and staying organized?
Are you afraid to start an organizing project just to be overwhelmed or lose motivation in the middle, to be left with even more chaos? You are not alone. That's the fear of most people who don't have time to allot to a big organizing project.
The new My Basic HOME, your Home Organizing Maintenance Exercise subscription service.
Your guide to better-organized spaces and the accountability to maintain it, delivered as a text message JUST FOR YOU! Get a message each weekday to prompt you into action. Get the support you need with expert advice from the Basic Organization team and other subscribers in a private Facebook group.