Prioritizing Organizing in 5 Minutes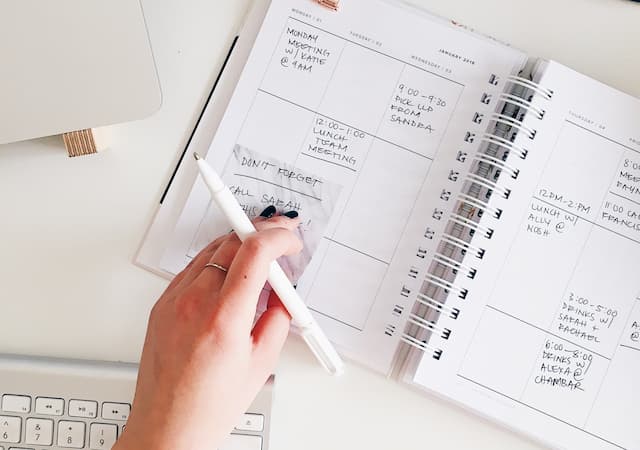 Try Prioritizing Organizing in 5-minute increments

for a more simplified life

. 
Good time management is accomplished in small bits of time. The exercise of mapping out a daily/weekly/monthly plan is important to stay on track.
Successful people plan their time by writing everything down. But it's hard for some to understand. I get it. Time is such an abstract idea. It's hard to do. How long will each task take? How about the commute? What can you do while you are waiting for the meeting to begin? I tell my clients that a successful calendar is 'full' of notes.
Whether you use a paper calendar or an electronic version practice noting everything you want to accomplish in your calendar. It is very important to schedule how long each task will take. By sitting down in the morning (or the night before) and mapping out your day with a list, you are less likely to be surprised with extra to-dos and you will also accomplish a lot more. It's like making several appointments with yourself in one day.
Good time management is accomplished in small bits of time.
Click To Tweet
As you get comfortable with this exercise, you'll find that it will only take 5 minutes. Plan your day, then follow the plan.
In conclusion, try it – prioritizing organizing in 5 minutes.
Organize Everything – Simplify Life
Do you struggle with getting and staying organized?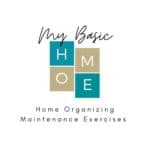 Are you afraid to start an organizing project just to be overwhelmed or lose motivation in the middle, to be left with even more chaos? You are not alone. That's the fear of most people who don't have time to allot to a big organizing project.
The new My Basic HOME, your Home Organizing Maintenance Exercise subscription service.
Your guide to better-organized spaces and the accountability to maintain it, delivered as a text message JUST FOR YOU! Get a message each weekday to prompt you into action. Get the support you need with expert advice from the Basic Organization team and other subscribers in a private Facebook group.