Cracking The Eisenhower Matrix Code
President Dwight D. Eisenhower had his own system of getting things done. As a highly organized man, he devised a system of prioritizing his tasks that is simple enough to be executed with pencil and paper and effective enough to run the free world. It's called the Eisenhower Matrix.
The system is a formal process that helps you determine what tasks on your to-do list are urgent and what tasks are important. It answers the age-old question "Is this worth doing?"
"What is important is seldom urgent

and what is urgent is seldom important."
When your tasks are plugged into the matrix it's easy to identify what you need to work on first and what can wait until later. Here is how it works:
Make a chart that looks like the example below, with four quadrants. Label each quadrant with the categories shown. Now decide which of your tasks go where.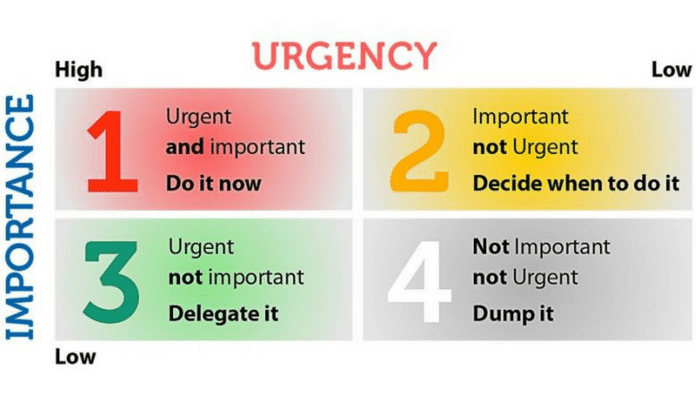 Chart from Lifehacker.com
Important and urgent. Tasks in this category are both urgent and time sensitive. They must be completed as soon as possible.
Important and not urgent. These tasks are to be handled immediately after those in quadrant number one. They are less sensitive, but need to be completed after any crises have been solved.
Not important but urgent. These tasks are things that are not life changing but need to be dealt with soon.
Unimportant and not urgent. Tasks that need to get done, but with no time-crunch in place. These things can be scheduled for another time.
You can use apps to create the matrix for yourself. You can find out more effective decision making information at Eisenhower.me.
I use this prioritizing method when I get overwhelmed with my to-do list and don't know what to do first. Try it and let me know how it works for you.