Container Store Favorites
Container Store Favorites
At a recent Basic Organization Company meeting we visited the Container Store.
What a great way to get inspired about organizing.  We particularly loved learning about their new product line called Everything Organizer Collection and got some great ideas for our clients and ourselves.  Then we did our own scavenger hunt through the store. Check out some of the items we found below.   We're sure some of these may "simplify your life" and make it easier for you to keep things organized!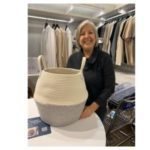 Janet found this stylish basket for laundry, toys, blankets, etc.  Placing a few of these around your bedroom, living room, or kids' room will keep things hidden and tidy at the same time!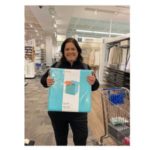 Patti found a bright colorful box seat for a children's room.  What a great way to keep their toys organized. Don't you love the Spring color?
Candy prefers these storage bags for the closet to keep seasonal clothes, or shoes tucked away. The labels on the front are a visual plus!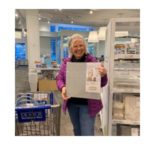 These linen square bulletin boards are perfect for Sue's home office.  A set of four will especially look great over her desk.
Check out our favorite products from The Container Store. Click To Tweet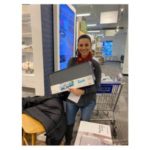 Rouba also found this computer monitor riser for her home office.  It provides a bit more desk space to tuck away her keyboard when not in use.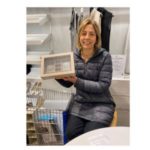 Jewelry storage boxes are Denene's favorite. They are pretty enough to leave atop your dresser, or they lay nicely inside a drawer.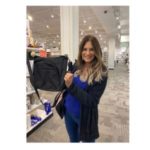 Absolutely, a great travel bag!  Lori thinks the pockets inside and out are great to hold your passport and travel essentials. This Anti Theft crossbody is perfect!
Another great travel item is these compression cubes that Sandy found.  These certainly make packing a breeze and help organize your suitcase.
Be sure to check out the Container Store for your organizing needs.  Not surprisingly, we had a fun day researching all their products.  From Home… to Office… to Travel…they have it all.  What are your Container Store favorites?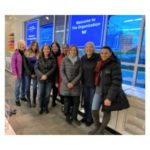 Enter your email address to subscribe to this blog and receive notifications of new posts by email.