10 Ways to Have a Green Holiday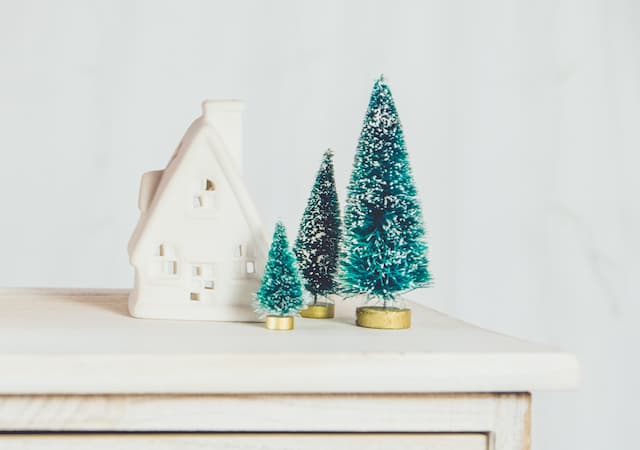 Green Holiday? You can use these 10 tips to benefit the environment in the season of giving.
Before you buy, take inventory of what you already have. Don't create clutter by purchasing more wrapping paper and ribbon than you will use. Purchase only what you need and can recycle.
Carry reusable bags when shopping. Use the bags you carry your groceries in or an old paper shopping bag from a department store. That way you will create less waste.
Consider buying consumable gifts, such as tickets to a show, a gift card to a favorite restaurant, or something edible. These gifts don't create clutter.
Shop on the web for holiday gifts. This will save you time running from store to store and fighting the crowds. Many sites offer free shipping if you shop early and web-only sales, so you can get some great deals.
Buy or make your own cards made with recycled paper. Also, after the holidays, don't forget to recycle the cards you received. You could also forgo paper cards and send an electronic card.
Avoid buying bubble wrap. It is not recyclable. However, if you receive some this season, save it and reuse it. Instead of bubble wrap, pack your gifts in the shredded paper you accumulate when you clear out your files.
Decorate your tree with natural decorations, like pine cones, strings of popcorn, or homemade treats.
Recycle your old, broken holiday lights. Local Ace Hardware stores and HolidayLEDS.com have light recycling programs.
Consider buying rechargeable batteries and a battery charger for all those holiday toys and gadgets. Used batteries are considered hazardous waste.
When the holidays come to an end, put your tree out at the curb for your trash collector to pick up for recycling. If that service is not provided, bring your tree to your local recycling center. To find a location near you, visit Christmastree.org and enter your zip code.
Use these 10 tips to benefit the environment in the season of giving. Click To Tweet
For additional tips and resources on how to reduce the impact on the environment for a more GREEN holiday, visit earth911.org.