Secrets of What To Do With Excess Books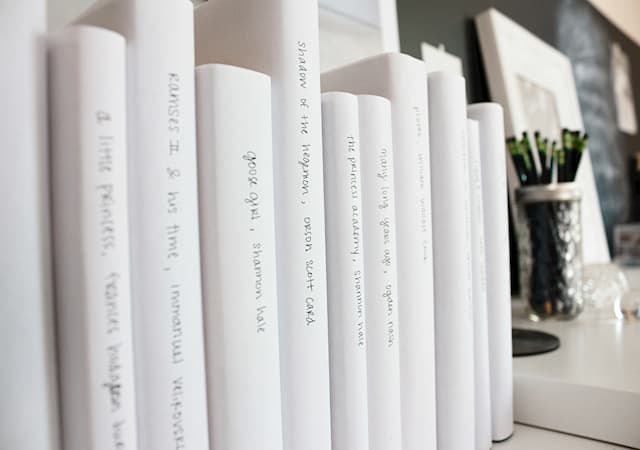 A question that clients often have: what to do with excess books? You know that books you've read (or maybe didn't read) but no longer want. Do you hesitate to let go because you paid good money for them? Do they have any resale value or should you just donate them? Where's a good place to donate or sell? There are many options out there to consider.
To sell books the first thing you need to know is if they have value. Click To Tweet
Sell
To sell books the first thing you need to know is if they have value. I recently started using an app called BookScouter. It scans the ISBN number on the back of a book and tells you what its value is. In addition, you can then sell the books to them. They offer free shipping.
If you don't want to do the work to ship your excess books, I would recommend BookBlissOnline.com. Sharon Bliss is local and comes to your location, reviews your books, and pays you on the spot for the books she will resell. She'll even take the books that won't sell and she'll donate them for you for a small fee. What could be easier?
If you want to visit a shop, try McKay's Used Books in Manassas, Virginia. It's a huge store with a wide range of materials. As a lot of used book stores do, they offer a credit option for your books, if you want to spend the proceeds of your sales on more books.
Donate
However, if you use the BookScouter app and find that your collection is of donation quality, then consider taking them to your local library. All Fairfax County libraries accept donations, as well as Arlington County libraries and Loudoun County libraries. The Washington DC library system does not accept donations but offers some options on its website.
Don't have a library close by? Most charities and thrift stores take book donations. If you have unique collections like kid's books, cookbooks, travel books, textbooks or encyclopedias there are always options unique to them as well. Let us help you figure out the best option.