Eco-Friendly Products and Tips
Eco-Friendly Products and Tips
Nowadays, it is extremely important to live a sustainable lifestyle that does not harm the environment.
The Basic Organization team is sharing with you some of our favorite Eco-Friendly products and tips to encourage you to do the same. While we are an organizing company, we certainly donate when we can, recycle what we can, and reuse or repurpose what we can.
Check out below our favorite Eco-Friendly products and tips that we use.
Janet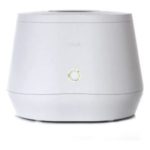 My family is big into composting. It took a small change in our habits to make it work. We have a small, cute container on our kitchen counter to collect the material and when it's full I deposit it into our tumbler in our backyard. It makes the best soil and it's amazing how much less trash we put out at the curb. I also started making vegetable stock out of vegetable cuttings. I think it's much better than what you can buy at the store.
Sue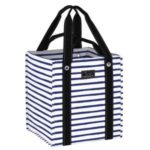 I love these reusable Scout bags for my groceries.  They come in nice fabrics and are so durable. Much better than the plastic bags at the grocery store.  No tipping over during the car ride home either.  The Grocery clerks have even commented that they are especially easy to pack. I find they are my go-to bag when running errands as well.
Denene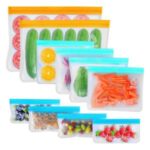 I've cut back on my use of plastic snack/sandwich/storage bags by using these Reusable Food Storage Bags.  They have cute designs, wash really well, and have leak-proof zippers.  They are one of my favorite kitchen items!
Lori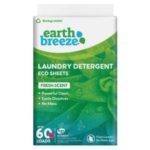 To cut down on the use of plastic jugs that a lot of laundry soap comes in, I use a product called, "Earth Breeze." It is individual sheets of laundry detergent, and the packaging and ingredients are biodegradable. As a bonus, with every sale the company regenerates our planet with ocean clean-ups and native tree-planting.
Candy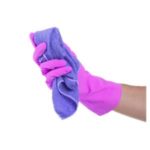 I love to use my old T-shirts as rags. They are soft and absorbent and exactly what I need to wipe counters down in my kitchen or use for other household chores.  It also saves me money by reusing what I already have.
Are you ready to Recycle, Reuse and Reduce? Click To Tweet
Michelle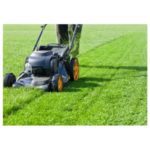 Last year when our lawnmower broke, our family made the switch to an electric one. The battery is quick to charge, lasts long enough to mow, and is significantly quieter than a gas mower. Plus, we are doing our small part to reduce air pollution!
Rouba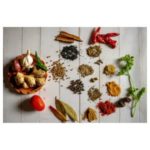 Don't throw away old spices in your cupboard, sprinkle them around the edges of the yard to prevent bugs and crawling creatures.
Stephanie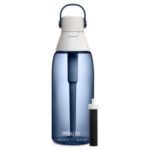 My favorite product is a Brita water bottle that has a filter in the straw so I can fill it up anywhere and still have nice, clean water. I don't have to buy bottled water if I'm away from home. If I drink all that I had packed, I just find a sink or hose and I'm good to go.
Ann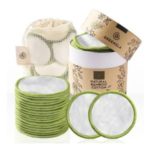 These are great for using with your eye makeup removal product and toners, etc.  It comes with a handy bag for storage, travel, and use even when you toss them in the washer!
How about you?  What products or tips are your favorites?
Enter your email address to subscribe to this blog and receive notifications of new posts by email.