Pack, Move and Unpack in the Washington DC Area
Are you moving? Make this project simple with the help of the Basic Organization team tips. Managing a move ranks at the top of all lists of stressful life-events. Make it easier on you and your family by hiring trusted professionals to help you downsize, sell, donate and pack. Hire trusted movers that will safely deliver your furniture and boxes to your new home. Work with the Basic Organization team to unpack and organize the contents of your home.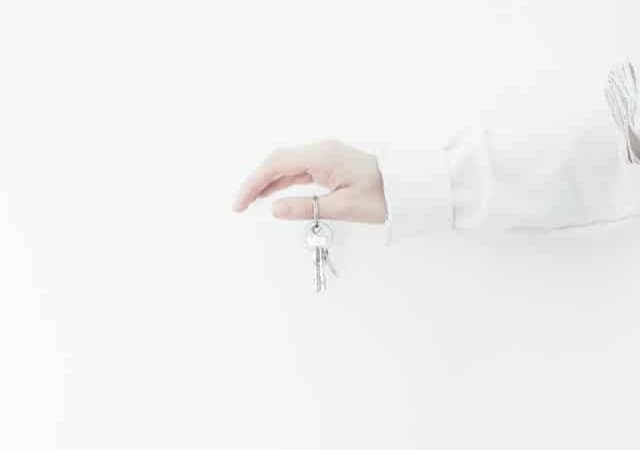 It's not easy to add a big project like moving to your already busy schedule. In fact, many people decide they cannot go it alone and end up hiring a professional team for organizing and move management services.
If it's time for you to move, use these pro tips, ideas and suggestions for how to tackle your move project from the professional home and office organizers in Fairfax at Basic Organization. The key is to anticipate every circumstance that may arise and by working with professionals, who manage moves every week you can rest assured that your move will be done with ease.
The experienced team at Basic Organization can help you move with less stress and more success.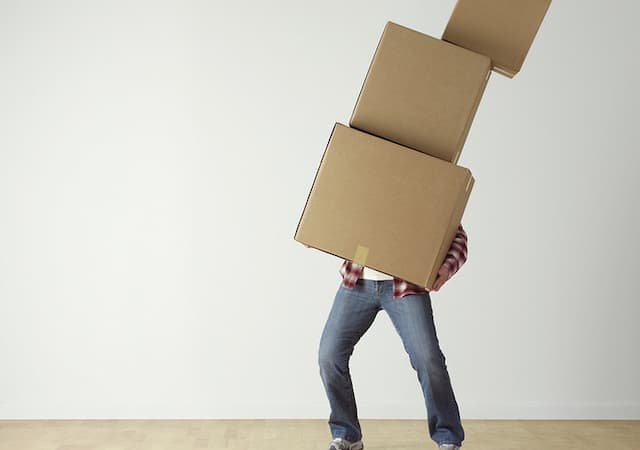 Simplifying Your Moving Experience
Whether you have moved once or ten times, you know that it is a complicated, involved, stressful experience. Repeating the experience can teach you the dos and don'ts and work for you.
Here are some moving tips that may lessen the stress.
Declutter before you move. Why pack, move and unpack stuff you don't need?
Don't start packing too early. If you pack yourself, start one week before you move. If you hire packers, most homes can be completed in one day.
Pack your treasures first, like china, vases and figurines. Then move on to books, linens, clothes and then finally personal items.
Pack your kitchen last and load it onto the truck last as well. Then it can be unloaded and unpacked first when you arrive at your new home.
Clean your new home before moving anything in. Much easier to do in an empty house, than in a box-filled home.
Label all boxes with contents and the room it belongs in. It may save you from having a scavenger hunt through packed boxes.
Fill your car with the things you will need immediately, like clothes, medicines and some food. Unpack this first.
Use Wardrobe boxes for your hanging clothes. It will save you time not having to re-hang all your clothes.
Pack a bookcase by shelf and label the box with the shelf number. Unpacking will be quick and easy.
If possible use a mover who will buy your boxes back or at least take them away after unpacking. If this is not possible then post "free used moving boxes" on freecycle or Craigs List.
Ask a friend to take/watch your pets and small children on moving day.
Draw up a simple floor plan of each room and tape it to the room's door. The movers will know where to place the furniture when they carry it in and you won't have to move furniture yourself.
Take a few days off work. A little bit of time away from the office will allow you to get your new home in reasonable order before going back to your regular routine.
10 Reasons To Use a Move Manager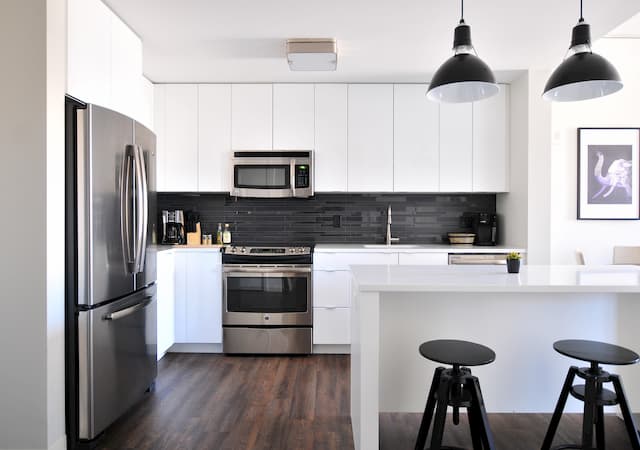 Moving is right up there on the stress meter with a major illness or going through a divorce. Sounds wonderful – right! So if you are moving, consider making it easier by hiring a Move Manager.
10 Reasons to Work with a Mover Manager.
Save Time.
Reduce stress.
Reduce micro-managing movers.
Ensure everything gets placed into the correct room the first time.
Ensures all furniture is placed in the correct position in the room.
Inventory accountability at end of the day.
Take advantage of an experienced team.
Reduce mistakes during your move.
Ease combining two households or items from storage.
Focus on your family and create happy move memories.
Packing and Unpacking Services
How to Pack and Unpack Your Dishes
If you are thinking of packing your own kitchen for a move, here is some great advice on how to do it.
No room is more time-consuming and harder to pack than the kitchen. Nowhere is it as important to get the packing right. Otherwise, you may get to your new house and find your boxes are full of chipped or broken dishes. You'll need several medium boxes, plenty of padding, and several small to medium boxes. It should go without saying that dishes should be clean and dry before you start packing.
Wrap
Clean foam wrap or blank newsprint are two of the best choices for packing dishes. You can also use bubble wrap, but we find it takes up more room than the thin foam sheets. If you use newspapers, you may need to wash black streaks off when you get to your new home. You can also buy a package of disposable Styrofoam plates to use between plates. There are a lot of recommendations out there to use towels, sheets and clothes as padding for your dishes, but we don't recommend this, because it causes problems as you unpack.
First, place a layer of padding to the bottom of your boxes – a couple of sheets of crumpled paper, or a layer of foam or bubble wrap. Then start with the largest dishes – serving plates and dinner plates. Wrap completely with two to three sheets of paper, foam or bubble wrap, and tape closed. If you place a Styrofoam plate between your dinner plates, you still need to wrap them to prevent chipping. Stack the plates, being sure to tuck extra padding into the corners. Once your large plates are finished, move on to the next size, continuing to stack.
More Wrapping
Once all the plates are wrapped and stacked, move on to items like cups, mugs, and saucers. As you wrap your cups and mugs, be sure to fill the insides with padding. Smaller items like cups and mugs can be fit into the empty space above large plates and around the smaller plates.
Bowls should be completely wrapped and taped, then stacked. Start your wrapping with large serving bowls, again padding your boxes and tucking padding around the bowls. Then wrap smaller soup, cereal and ice cream bowls and stack them inside the large serving bowls. Again filling empty nooks and crannies with padding materials.
Pack
Fill your dish boxes to about a quarter of an inch from the top, then fill the remaining space with paper, bubble wrap, foam or dish towels. You don't want them so full that the box top isn't flat. But you don't want any empty space that can collapse when other boxes get set on top. Give the box a couple of shakes, and if you feel the contents shift, take the time to add more padding around the sides of the box.  The tighter and more securely your dishes are packed, the less likely they are to break.  Seal and label boxes, including detailed information like "dinner plates, box one of three" in the labeling. This will make unpacking easier.
Unpack
When it comes time to unpack, decide what goes where before you start unpacking. Take the time to think about how you'll use the kitchen so that mugs are near the coffee maker, glasses are near the water, and the items you use every day are easiest to reach. Unpack as close to where items will live as possible. Try to keep counters clear so you have space to work.  It's best to get all like items unwrapped before putting them in cabinets because then it's easier to see how much space all items take up.
Keep a large box to throw packing materials into as you unwrap items, so it's all easily contained, and flatten boxes as you unpack them. Here's where using clean packing materials, instead of newspaper or recycled material pays off. Your dishes shouldn't need to be washed, Although you may want to wipe dust or paper lint off with a towel as you put them away.
This is where the idea of using clothes, towels and sheets to pack dishes is revealed as inefficient. In addition to unpacking the dishes, you have to fold the clothes and sheets. Rather than simply tossing the packing materials, you have to carry them into other rooms, where you may not have a good place to put them yet.
With a lot of padding, enough boxes, and some advanced planning, packing and unpacking the dishes can go smoothly.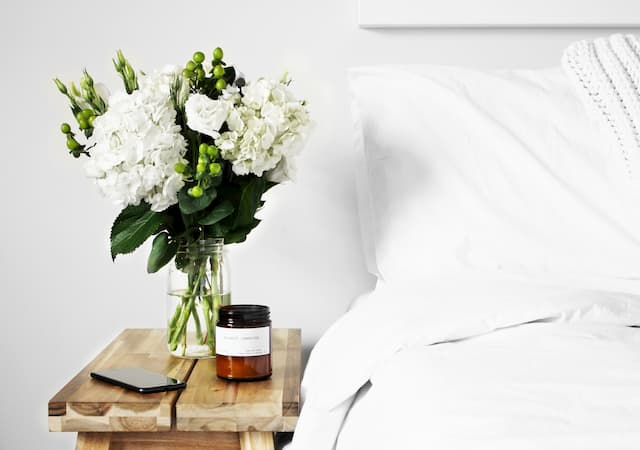 Difficult moves are our specialty. Hear from a happy client how we can help you downsize, rightsize and manage your move.
The work you have done for me over the past year has made my life so much easier in a not-so-easy time. Your help unpacking innumerable boxes after I moved from a 5-bedroom house and a 3-bedroom vacation house into a 2-bedroom condo was a godsend. Your efficient manner of unpacking, your ability to decide where everything should be placed significantly reduced my stress level.
Last winter when I needed to get my house ready to sell or rent, I was completely overwhelmed with the number of contractors who would have to be contacted, interviewed, quotes compared, hired, scheduled, supervised, and paid. You stepped in and recommended contractors you had worked with, hired them, managed their schedules, and oversaw their work. You managed to complete in less than 2 months what I had not been able to accomplish in 6 months. All the work that was done exceeded my expectations.
On your subsequent visits to me, you have provided a handyman to do a lot of chores around my new condo that I have been unable to do: hanging pictures, mounting speakers and wiring the stereo, installing shelves, even hanging my hammock.
You have filed boxes of papers, streamlining my filing system in the process. This is by no means a complete listing of the work you have done for me. To do that would be an exhausting task.
I thank you for your professionalism, friendly manner that put me so at ease as I faced these daunting tasks of the past year.
Redesign Your Space After Moving
Over the years, Basic Organization has provided professional home organizing and moving services for homeowners in Arlington, Alexandra, Fairfax, Reston, Herndon, Chantilly and surrounding communities in Greater Washington DC. Due to experience as a NAPO-DC certified organizer and the founder of Basic Organization, Janet Schiesl, would like to share with you some ideas about redesigning your space when you move.
What do you do after a professional organizer helps you sort, purge, move and set up organizing systems in your new home? Does it help you to see your space in a new light? Does it make you think about decorating or adding accessories, furniture,  or artwork?
Redesign.
Not only does an organized environment save you time, energy, and money, but rather it allows you to have the benefit of a beautifully designed space. Redesign is something some of our clients do after we unpack and organize. A redesign is the recycling of items, reuse, or rethinking of your space.
For instance, when your room is organized you can try moving the furniture around or bringing items from another room into that room.  Maybe you could add an area rug to define the space or some more lighting. Most rooms don't have enough lighting and need at least 3 lamps placed in a triangle pattern around the room.
Focal Point?
Does your room have a focal point?  If not you can create one. Some focal points can be the doors or windows, fireplace, built-in cabinets or shelves, television, unique furniture, large artwork or a grouping of photos, etc. After you create your focal point you will take the largest piece of furniture, for an example-the sofa, and place it in a way that faces the focal point. After you move your sofa you can add all of the other accessories, artwork, rugs, lamps, and furniture.
Symmetry and Asymmetry.
One more thing to keep in mind is symmetry and asymmetry. Symmetrically designed rooms have a more formal feel than asymmetry rooms, which are usually more relaxed and casual.
So, the next time you have your professional organizer over be sure and ask them for some redesign solutions for your newly organized space!
Basic Organization offers Space Planning and Redesign for clients who want to re-examine their space as a DIY project or after organizing.
We are a team of professional home organizers in Washington DC.  We help homeowners, busy professionals, seniors and families declutter, sort and organize their homes and offices.  Our passion is helping people achieve peace and simplicity in their lives by organizing their living space, daily routines and overall lifestyle.  If you need help regaining control of your environment, contact Basic Organization to have us organize your kitchen, living rooms, office or study, bedrooms, closets, basement, garage and attic.
"Our passion is helping you achieve peace and simplicity in your life," -Janet Schiesl
Ready to find out more?
Schedule a free in-home discovery call!