Kitchen Decluttering Isn't Hard. Read These 10 Tips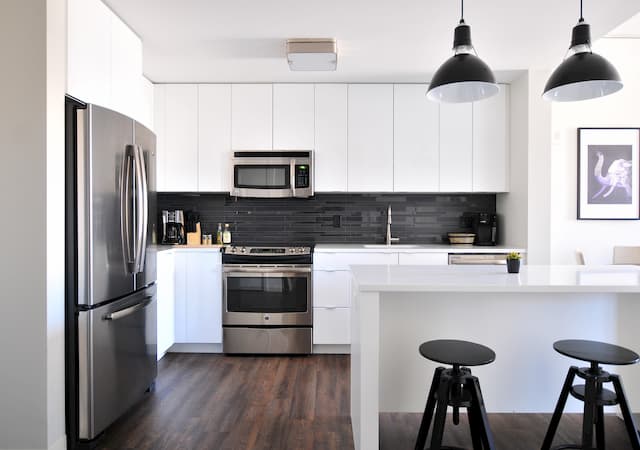 Kitchen decluttering isn't hard. Read these 10 tips.
Kitchens seem to accumulate a lot of stuff.  Probably because it's the most popular room in the house.  This means that you need to be vigilant about delcuttering and organizing this space.
So if your kitchen cabinets are groaning with overload it's time to take action. In order to keep your kitchen working well, here are ten tips:
Evaluate all of your dishes.
Donate anything chipped or stained.
Eliminate any incomplete sets.
If you have stopped using those souvenir cups or you can't find the salt shaker to match the pepper, let them go.
Simplify with white.
If you are in need of new dishes, consider purchasing all white. They will coordinate with everything and allow the food to be the star of the meal.
Utensil time.
Examine your silverware and your cooking utensils. What do you really use? Create some space by eliminating the stuff you don't use.
Delcutter the plastic!
Pair up all your plastic wear. Make sure you have a lid for every container. I like to use only one kind of container that way every lid fits every container.
Sort through your candles.
Let go of any that are light faded and the ones that no longer go with your decor.
Raid the recipes.
Whether you collect recipes out of magazines or on cards, you need a way to organize them. While your sorting, take the time to decide whether you need to keep each recipe.
Eliminate the single use items.
Do you have kitchen equipment that only has one purpose? When was the last time you used it? You need to evaluate whether the space they require is worth the number of uses.
Over the holidays.
Do you have special holiday items in the kitchen? If you have the space, they need to be located on a top shelf, so they are out-of-the-way the rest of the year. But, if space is limited, let them do.
Vanish the vases.
They seem to multiply like rabbits. Determine how many you need and eliminate the rest.
Kitchens seem to accumulate a lot of stuff. Probably because it's the most popular room in the house.
Click To Tweet
Look around your kitchen. Simplified! Enjoy!
In addition, check out these additional kitchen decluttering blog posts:
Do Yourself a Favor–Clear Your Kitchen Clutter!
Kitchen Cabinet Declutter Checklist
Organize a Kitchen Drawer Video
6 Things That Make Your Kitchen Look Messier than It Is from TheKitchn.com