Effective Listening Can Save You Time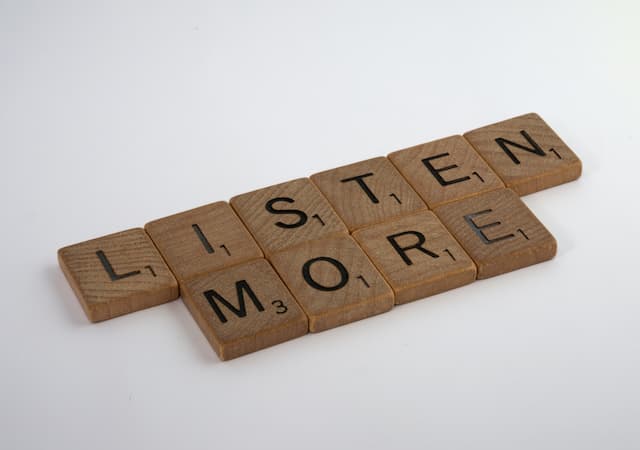 Effective listening can be learned. Click To Tweet
Poor listening habits are a major component of poor communication. Poor communication is a time-waster. To be a good listener you must avoid pre-judging, daydreaming, interrupting, reacting to emotional words, or being distracted.
Therefore, you can learn effective listening. With practice, you can become an effective listener. By listening effectively you will save time. When you can answer yes to the following five questions you will qualify as a good listener.
1. Can you concentrate, in a noisy room, to understand everything that is said to you?
2. When someone is presenting a lengthy speech, can you stay focused on the speaker's ideas instead of letting your mind wander?
3. Your mind can think about four times as fast as a speaker can talk. Do you ponder what is being said?
4. When listening, can you block out the speaker's delivery and physical appearance?
5. If a talk is boring, do you concentrate on something of value?
In other words, "Listening is so important that many top employers provide this as skills training for their employees. This is not surprising when you consider that good listening skills can lead to better customer satisfaction. This skill also helps with greater productivity with fewer mistakes and increases sharing of information that can lead to more creative and innovative work.
Many successful leaders and entrepreneurs credit their success to effective listening skills. Want to learn more listening skills. Read the rest of the article at SkillsYourNeed.com.
Get Organized Today
Are you looking for ways to reduce the clutter in your life? Need doable solutions and examples that will make your busy life less stressful and more organized. This is the book for you!
A collaboration of many professionals, to provide inspiration that affirms the power and importance of getting organized. The book provides practical ideas that you can use immediately to live a better, more effective life.
You can order your paperback or ebook copy here today!