Back to School and Office Organization Favorites
Back to School and Office Organization Favorites
Summer is coming to a close and it's that time of year when the kids go back to school.
Getting them ready and organized for school and maybe even yourself organized in your home office can be refreshing.   In my younger days starting anew always gave me the motivation to do well.  Whether it was a new set of notebooks with those nice clean pages or colored pencils to make my work look more interesting, it certainly helped me start off the school year right.
This became the topic of the month at Basic Organization. Check out the items below that have helped our team navigate through this season.
Are you ready for our Back to School and Office Organization Favorites?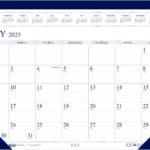 When my kids were young, the school year meant a lot of activities in and out of school.
In order to teach my children time management skills and keep us all organized we used a large paper calendar that I would hang on the side of our refrigerator. It was in a central location so everyone could see and add new activities to it. Each person used a different color marker for their activities. It gave a great overview of what everyone in the family had going on. It's amazing how much information was communicated through the calendar.  Janet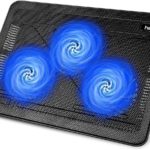 I use a cooling pad for my laptop.  Previously my laptop became too warm after a few hours of use, so I purchased this to cool it down. The unit is very quiet and slightly elevated from the flat surface. It doesn't impede my typing.  Highly recommend this if you use your laptop for long periods of time.  Sue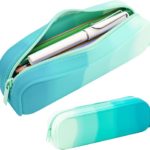 I like an old-fashioned (but attractive) pencil case. I must have access to pens and pencils at all times. Patti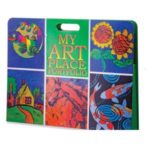 It's nice to get a jump start on the first day of school by having a designated place to store your child's treasured artwork. This Artwork Organizer is perfect!  It's expandable, sturdy, and oversized to fit large artwork. The dividers make it easy to keep several school years inside. It's the perfect keepsake!  Denene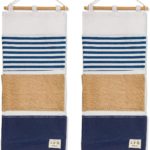 For back to school, I used to use a fabric wall-hanging organizer such as this one.  I would label each pocket (you can use a wooden clothespin and write each child's name on it and clip on each pocket) and put all the important papers needed for each child. It was also very decorative and nice to look at!  Lori
What are your favorite Back to School or Home Office Organization items?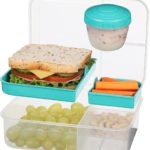 Here is my favorite Back to School product.  I have been using the Sistema Bento Box TO GO for my kiddo's lunch for a few years. I love all the compartments; if I don't need all the trays, I can easily remove them. It holds so much food. Perfect not only for kids but adults too!  Michelle
I love a simple planner.  It goes a long way to keeping my appointments and myself organized! Candy
One of the things I liked when my kids were younger are these storage drawers.   They keep all the kid's school supplies for the year and their daily work. There are so many different styles and sizes that would fit any space.  Rouba
I love the Time Timer and the Time Timer app. I was an educational therapist for many years before transitioning to an organizer and it's so helpful for kids to be able to visualize time in order to understand its passage.  Stephanie
The first thing that came to my mind is a label maker.  I've been using one for years.  I've even worn one out and had to replace it!  It's great to use for files, baskets, drawers, bins, etc. in your home office.  You can also use it to label all the school supplies for your children. Ann
Let us know in the comments below your favorites.  Great organization tips get us through these school and office days more smoothly.
Enter your email address to subscribe to this blog and receive notifications of new posts by email.